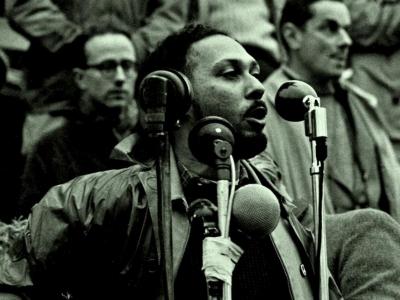 The Institute is proud to announce a brand new postdoctoral Fellowship for 2022, in collaboration with RACE.ED and the Stuart Hall Foundation.
The RACE.ED Stuart Hall Foundation Fellowship offers a visit to the University of Edinburgh of up to 10 months for postdoctoral scholars working in any area of the Arts, Humanities and Social Sciences, along with a £13,000 stipend. Applications close on 29 April 2022, and full details can be found here: https://www.iash.ed.ac.uk/raceed-stuart-hall-foundation-fellowship
RACE.ED is a cross-university network concerned with race, racialization and decolonial studies from a multidisciplinary perspective. Working across different traditions of thought, research, and teaching commitments, RACE.ED is made up of more than one hundred colleagues across the three colleges of Humanities, Arts and Social Sciences, Medicine and Veterinary Medicine, and Science and Engineering at the University of Edinburgh.
The Stuart Hall Foundation is a charity committed to public education and addressing urgent questions of race and inequality in culture and society. It works collaboratively to forge create partnerships with universities and arts organisations in order to build a network of scholars, fellows and artists-in-residence.
Professor Steve Yearley, Director of IASH, said: "As we enter the second year of the Institute Project on Decoloniality, we are thrilled to partner with both RACE.ED and the Stuart Hall Foundation to offer this wonderful opportunity to emerging scholars from around the world. Stuart Hall's vital work has been an inspiration to generations of researchers, and we hope that our new Fellowship will continue his legacy."
Professor Nasar Meer, Director of RACE.ED, added: "Stuart Hall often said he worked best amongst a community of thinkers, and our Fellowship keeps this sentiment alive by connecting early-career researchers with communities of scholars in RACE.ED, IASH and the University of Edinburgh more broadly."
Professor Gregor McLennan of the Stuart Hall Foundation's Academic Committee commented: "It's great to be partnering with Edinburgh's renowned Institute for Advanced Studies in the Humanities in this way; RACE.ED is an important development that we're delighted to be associated with."