FELLOWS
Thomas Ahnert, University of Edinburgh
Jonathan Allison, University of Kentucky
Kenneth Armstrong, Queen Mary University of London
Heidi Campbell, University of Edinburgh
Sudhir Chandra, Centre for Social Studies, Surat
William Christie, University of Sydney
Javier Díaz-Veram, Universidad de Castilla-La Mancha
Charles Iain Hamilton, University of the Witwatersrand
Antony Hatzistavrou, University of Cyprus
Trevor Howard-Hill, University of South Carolina
Clare Jackson, University of Cambridge
Krzysztof Jaskulowski, University of Wroclaw
Ludmilla Jordanova, University of East Anglia
Aaron Kelly, University of Edinburgh
Paul Kerry, Brigham Young University
József Kollàr, Pázmány Péter Catholic University
Khettai Langkarpint, Payap University
Martin Lawn, University of Edinburgh
Virginia Nightingale, University of Western Sydney
James Otteson, University of Alabama
Geetanjali Pandey, writer
Clotilde Prunier, Université Paul-Valéry Montpellier III
David Shuttleton, University of Wales, Aberystwyth
Donald William Stewart, University of Edinburgh
Zoltán Szombathy, Eötvös Lorand University
Talbot Taylor, College of William and Mary, Williamsburg
Karina Williamson, St Hilda's College Oxford
Charles Withers, College of St Paul & St Mary, Cheltenham
Charles Woolfson, University of Glasgow
Dominkia Yaneva, Centre for Science Studies and History of Science, Sofia
EVENTS
IASH, the Arts and Humanities Research Institute at the University of Glasgow and the Edinburgh College of Art co-organise a conference entitled Visual Knowledges from 17 to 20 September. The conference investigates the role of visual technologies in informing, shaping and creating knowledge. From the seventeenth-century invention of the telescope and the microscope, and the progressive elaboration of spatial representation in photography, cinema, the X-ray, scanning technologies and the interactive computer screen, the conference addresses the broad role of technologies of the visible in culture.
IASH enjoys seminars with the Scottish Trans-Atlantic Relations Postgraduate Seminar in American Studies and six colloquia as part of the Leverhulme project, The Science of Man in Scotland.
IASH hosts a colloquium on Rhetoric, Mind and the Imagination, and a workshop on Rhetoric and the Scottish Enlightenment of Man.
Public lectures are given by Professor Lesley Stern, Marina Warner and Professor Moira Gatens.
Heidi Campbell: "This interaction challenged, sharpened my thinking, and served as a great resource over the course of writing my first book."
Kehattai Langkarpint: "My time at the Institute has been absolutely fantastic! The opportunities that I have been able to take and the brilliant experiences that I've had since I've left, have been beyond anything I could have hoped. I am so grateful and appreciative of the IASH connection."
Coltilde Prunier: "IASH immediately injures up the image of a peaceful, friendly beehive where I enjoyed working in the quietest office I ever had, though situated in a most busy place – the silence of the office, the conviviality of the Tuesday lunches and the many opportunities to discuss my work with other researchers, whether in my field or not, made my Fellowship a very fruitful experience."
Jonathan Allison: "I enjoyed my time at IASH immensely, and made many friends both within the Institute and also in the Department of English. IASH was a congenial place to work. One had a spacious and comfortable office, access to several of the UK's great libraries, particularly the National Library of Scotland, and of course, one had the collegiality and fellowship which the hospitable atmosphere of the Institute encouraged."
WORK IN PROGRESS SEMINARS BY FELLOWS OF THE INSTITUTE:
Professor Talbot Taylor, "Work in Progress Talk"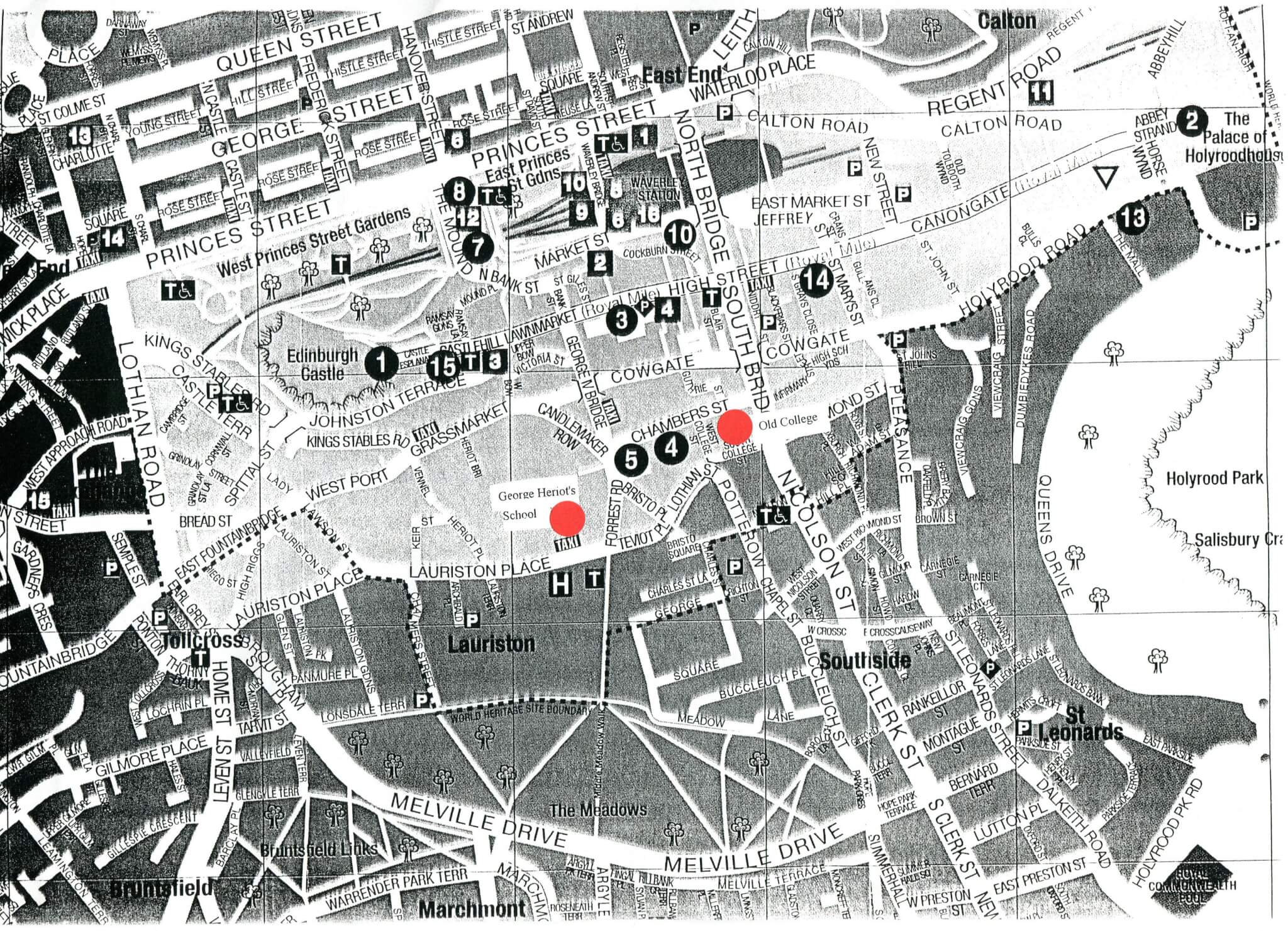 gallery