FELLOWS
Mehmed Çavuşoğlu, University of Istanbul
Roger Emerson, University of Western Ontario
Samuel L. Goldberg, University of Melbourne
John E. Pinnington, University of Otago
Robert G. Ussher, New University of Coleraine
James Walvin, University of York
EVENTS
Six Fellows are appointed by the IASH Committee, convened by Professor Conrad Hal Waddington.
The Institute supports the Sir Walter Scott Bicentenary Conference from 15 to 21 August. The first IASH publication ensues: Alan Bell (ed.), Scott Bicentenary Essays: selected papers read at the Sir Walter Scott Conference (Edinburgh: Scottish Academic Press, 1973).
"In 1971, IASH's practical foundation began with a project on the bicentenary of the birth of Sir Walter Scott, which was optioned as an 'appropriate theme for a colloquium or series of colloquia or seminars with which to start the Institute's activities'. However, at the Committee's first meeting, other possible fields of study for IASH were optioned such as the Renaissance and Indo-European and Northern studies. [John] MacQueen was clear that IASH should not be concerned exclusively with Scottish projects and hoped that following plans for IASH's next conference, 'Scotland and the Enlightenment', a second non-Scottish project be pursued. Thus—contrary to local university belief—IASH's adoption of the mantle of enlightenment studies was mainly accidental. The first Fellows at IASH were not exclusively chosen based on Scottish subjects, but were chosen to reflect as many practical projects that IASH could feasibly support."

p.187: Lauder, Charlotte. 'Constructing Hidden Narratives'. In Feingold, Mordechai (ed.) 2018, History of Universities, Vol. 31/2. Oxford: OUP.
WORK IN PROGRESS SEMINARS BY FELLOWS OF THE INSTITUTE:
Professor Richard W. Bailey, "Progress on the Early Modern English Dictionary"
Professor Roger Emerson, "Sir Robert Sibbald and the Beginning of the Scottish Enlightenment"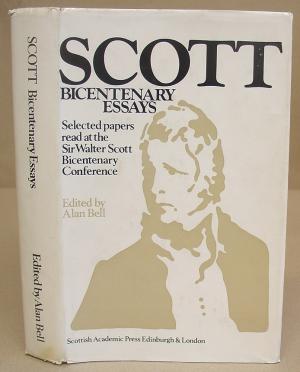 gallery